Women's Business Centres
---
---
Women-led social enterprise for sustainable development
---
---
Women's Business Centres (WBCs) are a women-led social enterprise model for sustainable development – working for the economic, social, political and environmental empowerment of women in the Global South.
As women-led organisations, Women's Business Centres combine new technology and traditional practice to build and strengthen local economies that maximise social, economic, and environmental benefits for the communities where they live.
---
Since the establishment of the first Women's Business Centre in 2016 with a pilot of 10 WBCs in Bangladesh, there are now 450 WBCs and subcentres across Bangladesh which reach approx. 45,000 women producers and serve a population of around 2.5 million people. Across Africa, new WBCs being formed in Nigeria, Kenya, and Malawi connect a further 60,000 people to locally-delivered services and resources
---
To date, Nari Jhuri are reaching more than 350,000 women producers and their families with integrated services and products supporting safe food, healthy living and a sustainable planet.
---
Our Projects in Bangladesh
With

90% of its population

living in rural areas, Bangladesh is one of the most vulnerable countries in the world to the impacts of climate change.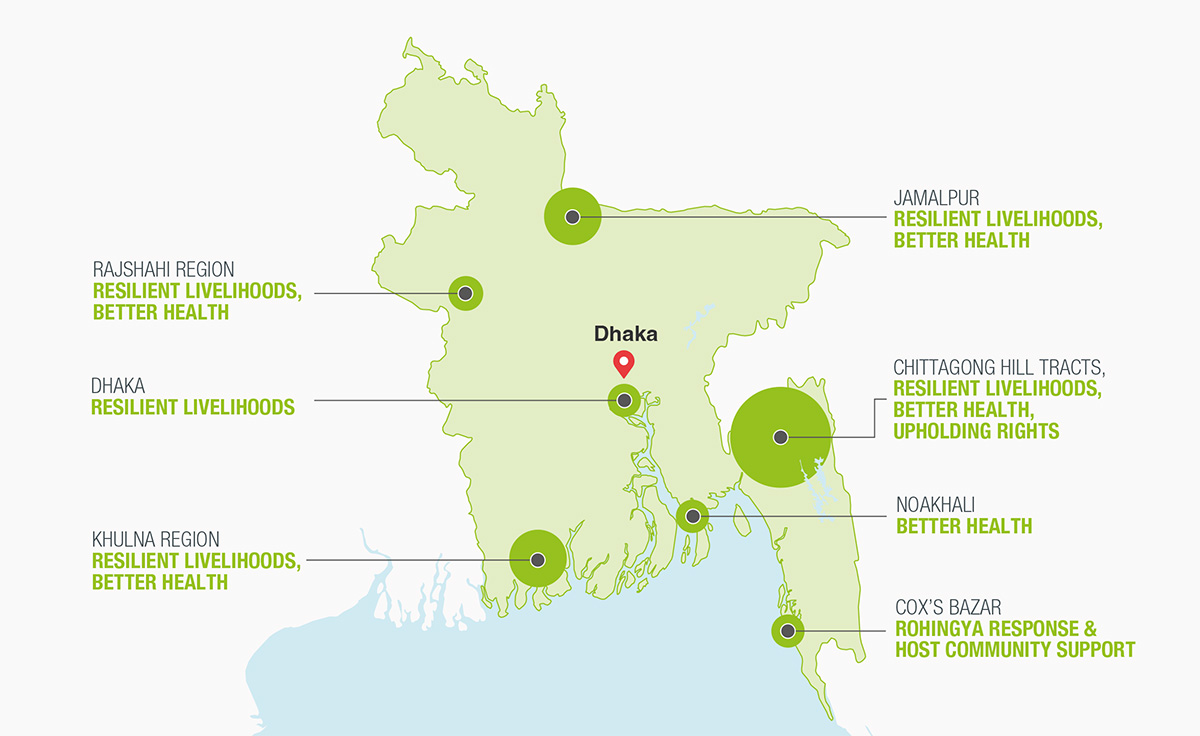 Meet our entrepreneurs at Nari Jhuri
---