---
---
Our shared vision: Providing safe food, promoting healthy living and working towards a sustainable planet.
---
Women's Business Centres (WBCs) are a women-led social enterprise model for sustainable development – working for the economic, social, political and environmental empowerment of women in Bangladesh, Nigeria, Kenya, and Malawi.
---
Through the Women's Business Centres, women entrepreneurs who have started individual businesses are supported through cooperation with other women to position themselves as role models and change agents for inclusive transformation of their communities.
Each Women's Business Centre is designed as a "one-stop shop" that welds social marketing and outreach with local products and facilitated services that open up new opportunities for their communities and support robust circular economies.
---
"When women lead, they care the most for their community. Men care too, of course, but women care for others the most. This is not a criticism of men but a method of communication that is led by women and understood by women. This is then the role of women led enterprise: to work together and to benefit together."
-Margret, Rural Woman Entrepreneur
Kenya
---
Products and Services
---
---
---
The products and services provided by a WBC vary depending on community demand and the skills and visions of the women entrepreneurs involved. Products and services typically include, but are not limited to:
---
Agroecological input supplies and trainings
---
---
Seasonal agroecological products
---
---
Information and communication technology services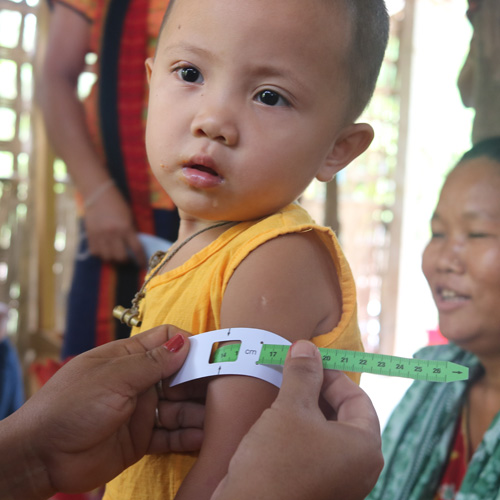 ---
Nutrition promotion and monitoring
---
---
Behaviour change communication
---
---
Digital health services
WBCs also provide a safe place for women to gather, learn and collaborate – creating vibrant, self-sustaining and transformative local movements.
---
The benefits to the local community and to WBC members runs both ways. The more producers engage with their local WBC to sell their products, the greater the customer base for other producers and entrepreneurs. In building this network, WBCs recruit new members through social marketing outreach, skills training, and savings programmes to build local investment capital and act as an incubator for women seeking to start or expand their businesses.
---
WBC entrepreneurs deploy outreach and behaviour change communication as a marketing tool for a wide range of products and services that support equitable health, wellbeing, and inclusion within their communities .
Individual centres often provide numerous products and services:
---
Local Poultry
Organic Vegetables
Sustainable Fisheries
Traditional Handicrafts
Innovative IT & Digital Services
Holistic Healthcare & Wellbeing Products
Green energy solutions
Transport & Aggregation Services
---
The Role of the WBC in Value Web Coordination
---
Build strong customer relationships and markets
Improve quality of products through the promotion of traditional and innovative practice
Ensure regular supply and fair wages for producers through aggregation
Improved price point for local products through shortened value chains
Build traceability of products
Beginning in 2022, Women's Business Centres are growing beyond Bangladesh, bringing a contextually-tailored approach to women-led social enterprise to women's groups in Kenya, Malawi and Nigeria. In each context, women entrepreneurs are using a collaborative development approach to chart a vision for their cooperative enterprise, assess and respond to their unique market demands, and create a lasting vision for inclusive development.
To date, there are over 450 WBCs and sub-centres across Bangladesh – reaching more than 350,000 women producers and their families with integrated services and products supporting safe food, healthy living and a sustainable planet.